Keynote Speakers / Resource Persons Accepted So Far...

Mark Cropley
Professor University of Surry, UK
Profile
Mark Cropley is a Professor of Health Psychology and Director of Research for the School of Psychology at the University of Surrey and a global expert in how people unwind and recover from work. He organised the first ever international academic conferences on recovery from work, and has consulted on this topic across major corporations, the Metropolitan Police, the NHS and various primary and secondary schools. His Research Interests are Stress, health and Fatigue particularly the relationship between psychosocial factors and disease (cardiovascular disease and infectious illness), and how individuals recover from work demands and illness (Detailed profile will be updated soon)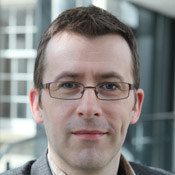 Brian Hughes
Professor , National University of Ireland, Galway,
Profile
Brian Hughes is a Professor in Psychology at the National University of Ireland, Galway, with a specialism in stress psychophysiology. His research and publications have focused on psychological stress (particularly its impact on cardiovascular psychophysiology, immunity, and health) and on psychosocial moderators of stress processes (such as social support, cognition, and personality). His work on how the human cardiovascular response habituates across repeated stress exposures has been extensively cited. He received PhD and BA degrees from NUI Galway, and an Ed.M. degree from the State University of New York at Buffalo. He has held visiting academic appointments at the Universities of Missouri (USA), Leiden (Netherlands), and Birmingham (UK), at King's College London (UK), and at the Royal College of Surgeons in Ireland. He is the current (2014-2016) President of the international Stress and Anxiety Research Society (STAR), and sits on the editorial boards of a number of international journals of psychophysiology, health psychology, and behavioural medicine. He is the author of Conceptual and Historical Issues in Psychology (Delhi: Pearson/London: Prentice Hall) and Rethinking Psychology: Good Science, Bad Science, Pseudoscience (London: Palgrave)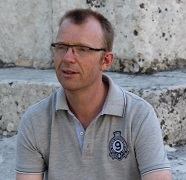 Peter Vlerick
Professor Ghent University, Belgium
Profile
Peter Vlerick is presently working as a professor in the Department of Personnel Management, Work and Organizational Psychology, Ghent University, Belgium. He obtained his Ph.D. in Industrial Psychology from Ghent University. He was a PhD Fellow at the University of Nottingham (UK). His scientific research has been dealing with work psychological themes arising in particular groups (e.g. disabled employees, consumers, healthcare workers,...) and industrial sectors (e.g. education, health care, ICT, food processing, aviation, nuclear medicine,...). He is currently involved in research projects regarding the digital assessment of human competencies, job stress, authentic leadership, food-safety climate, self-compassion, disability management and human manufacturing. Peter has (co-)authored papers in a variety of scientific journals and serves on the editorial board of scientific journals such as "Stress and Health", and "International Journal of Stress Management". He has been consulted as an expert by (inter)national governmental/public agencies.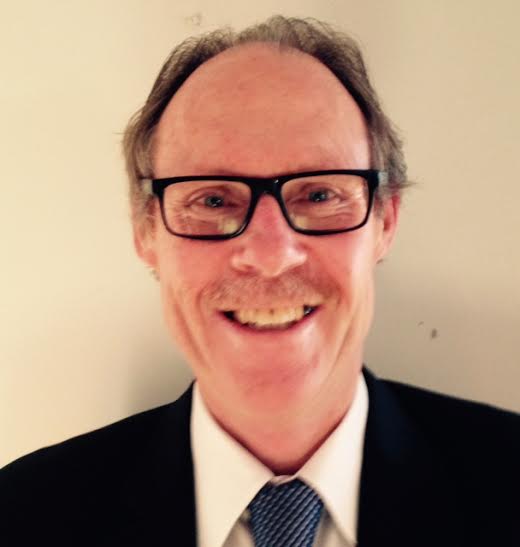 Ian Shakespeare
CEO, SMG Health, Australia
Profile
Ian Shakespeare is now CEO of SMG Health from 2015 after 16 years successful assignment as CEO and Senior Vice President APAC for PPC Worldwide/Optum (a division of United Health Group). Ian is also Director for Judgment Index APAC. He is a specialist consultant in managing workplace conflict, work stress, organisational cross-cultural complexities, and fitness for work issues, particularly those pertaining to fatigue, emotional stress and alcohol and other drugs. Ian has also provided services to organisations undertaking major change management projects by assisting them in mitigating the emotional impact of that change on its employees. He has BSc (Psychology), Grad Dip Counseling Psychology, Grad Dip Education, MBA and is a Board member of the Asia pacific Employee Assistance Roundtable (APEAR) and a full member of the APS (Australian Psychological Society).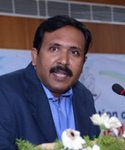 Dr. B.Udaya Kumar Reddy
President, ISMA, India
Profile
Dr. B.Udaya Kumar Reddy had two decades of post-doctoral experience in the areas of stress training, research, consultancy and counseling and is presently strengthening Stress Management Lab Pvt. Ltd, Hyderabad, India in the capacity of Director (Training & Consultancy). Dr. Reddy worked as Professor in Dr. MCR HRD Institute, Govt. of A.P., Hyderabad, India. He also worked as Stress Management Consultant (Hon.), Cardiac Rehabilitation Unit, Mediciti & Care Hospital, Hyderabad, India. Dr. Reddy is the founder of International Stress Management Association (ISMA), India chapter (1999). He worked extensively in the area of Organisational Stress Audit, interventions and stress management policy at workplace. He has given keynote addresses and presented several papers at national and international conferences in the areas of stress and positive psychology in India and abroad. Dr. Reddy had his Masters Degrees in philosophy, psychology and management; he took his Ph.D. in the area of stress management.
Profile
Dr Rendel D. de Jong combined his work as a lecturer, associate proferssor and assistant professor at Free University Amsterdan and Utrecht University with consultancy, coaching and psychotherapy in private practive. In 1987, he received his Ph.D at Utrecht University, with a thesis on stress and performance in managers and entrepreneurs. Recently, he taught post-graduate courses in work and organizational psychology and psychotherapy. Last year, he gave guest lectures on "The Sense and Nonsense of Coaching" at Free University and Utrecht University and developed a workshop on the translation of the results of research into coaching practice.

Dr. De Jong was chairman of the members council and member of the board of the section Work & Organizational Psychology of the Dutch Psychological Association (NIP), and the Dutch association for Client-Centered Psychotherapy. He is a member of the ISMA Supervisory Board of the ISMA-NL, member of the scientific committee of NOBCO (Dutch society of professional coaches), Member of the Advisory Board of the Academy of Psychodrama and Group Processes.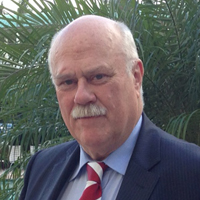 Dr. Rendel D. de Jong
Netherlands